Welcome to Minnesota Maple Syrup Producers' Association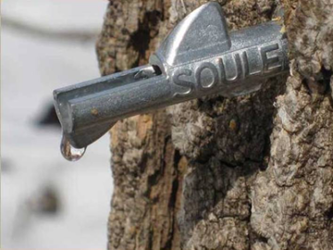 The Minnesota Maple Syrup Producers' Association, Inc. (MMSPA) is a non-profit membership organization serving people involved in the production, processing and marketing of pure maple syrup produced in Minnesota.

We are committed to the promotion of high quality maple syrup through education and information exchange. We welcome hobbyists and commercial/licensed producers alike.

Pure maple syrup is one of nature's sweetest gifts. Boiling down the sap of the maple tree makes pure maple syrup. Pure maple syrup is produced in the northern United States and Canada during the early spring months. Minnesota is one of the seventeen states and three provinces that produce pure maple syrup on a commercial scale.

Pure maple syrup is a "natural" food that contains nothing artificial, no additives, no colorings, or preservatives. The main sugar in pure maple syrup is sucrose. Small amounts of fructose and glucose are found in the darker grades of syrup.
MMSPA 2023 Annual Spring Meeting
May 20, 2023
Look for details soon!
Presentation links from May 2021 virtual meeting